GIVING BACK
---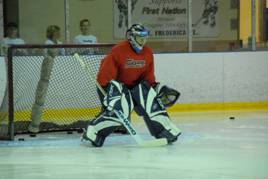 CORE Hockey was established by a family who was blessed to have received so much from the sport of hockey. In recognizing the many gifts that hockey has bestowed upon us, we felt compelled to return to our community, Northwestern Ontario, all of the knowledge and experience we have gained over the past 35 years. Not only do we want the youth of the area to reach all of their hockey goals, but we want them to pursue all of their life dreams with determination and a good heart.
Northwestern Ontario has a solid reputation for developing players who are hard working, talented and gritty. We want to be a part of keeping that tradition strong for years to come.
CORE Hockey lead instructors have been keynote speakers for numerous youth groups, schools and organizations over the years. Speaking about our hockey careers and the positive influence that helped us reach our goals has been an uplifting experience. We stress education, self respect, respect of others, and a healthy lifestyle both physically and mentally. CORE Hockey wants to help everyone UNLOCK THEIR POTENTIAL.
---